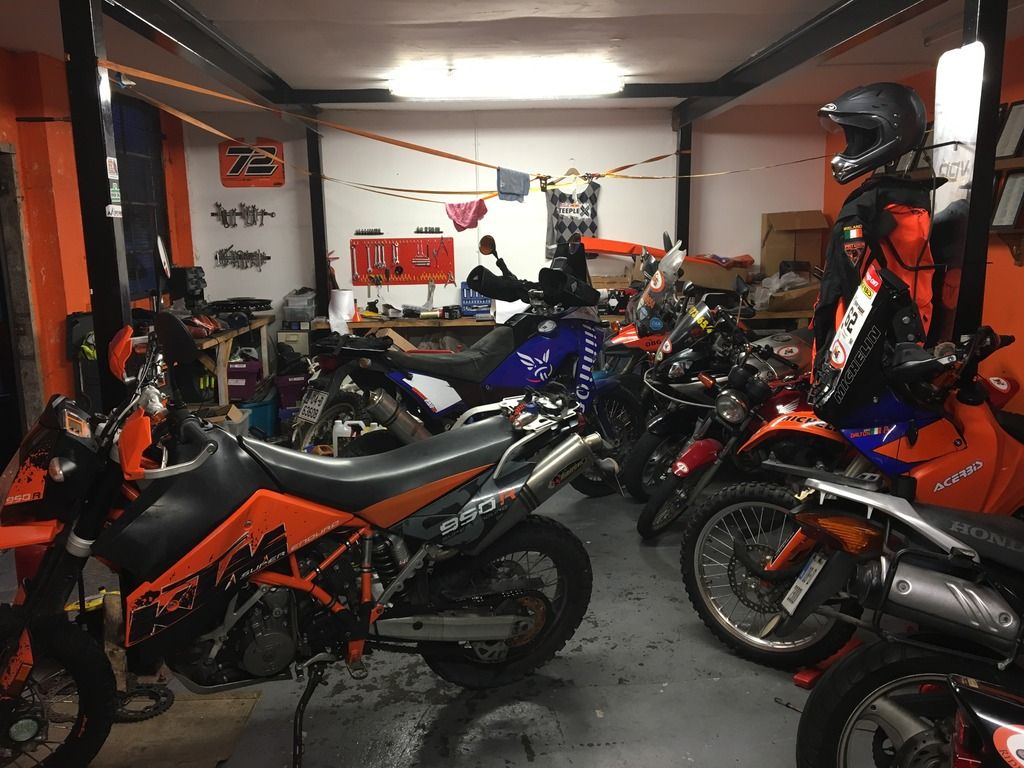 Love all three ktm's.
The 950 adv s I have 4 years now. It has 80000kms on it and is my every day bike. It had 24,000kms when I bought it.
The SE as you know I have just bought and it passed its first 1000kms in my hands and now has 14300 kms on the clock.
The 525 MXC with the rally kit has just 34 hrs on a new build and is now finally fully built up for the Hellas rally in May.
I love KTM.